Program
Schedule Overview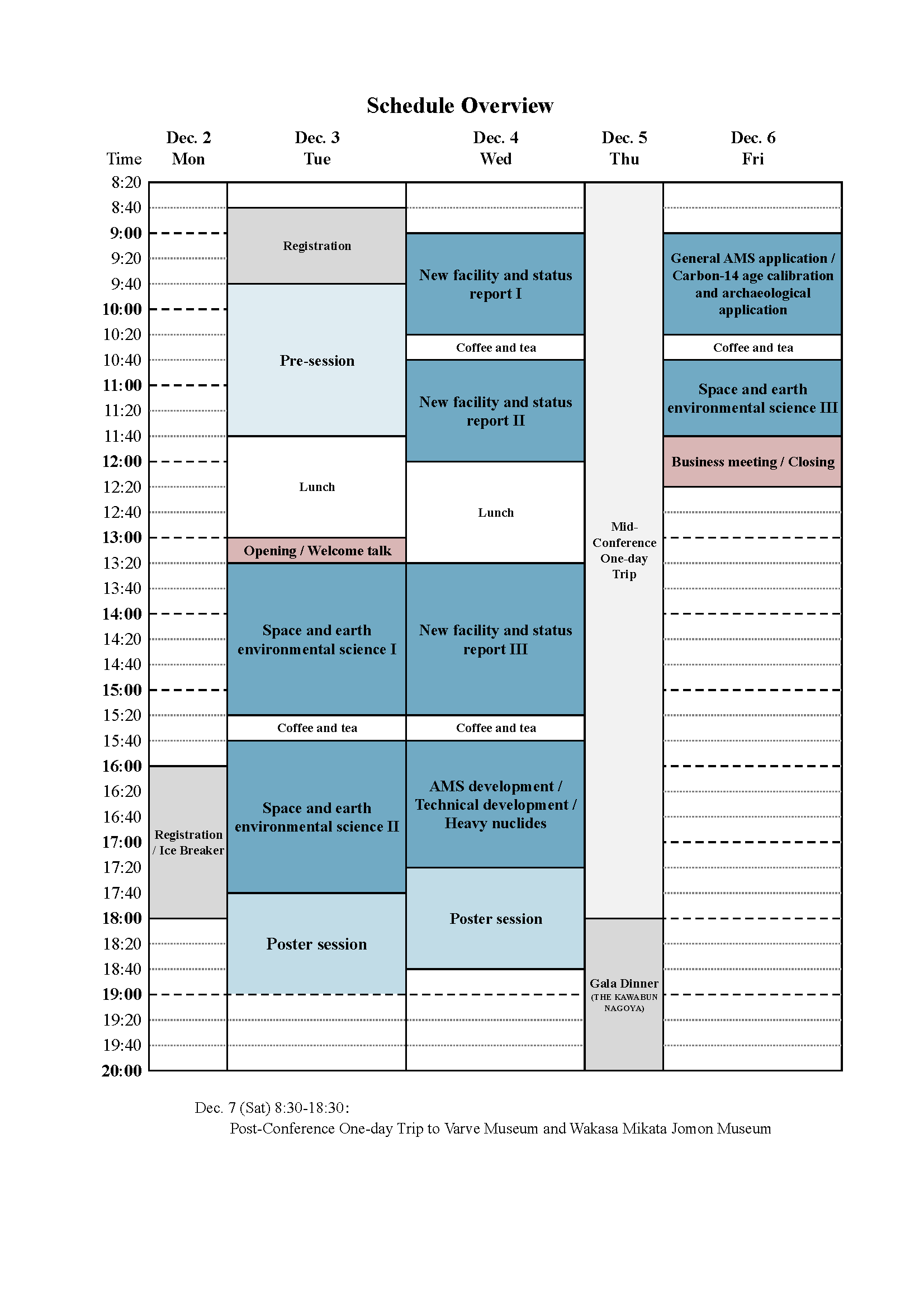 PDF .
Page Top
Presentation Schedule
PDF .
Page Top
Guide
Posters:
The size of the presentation board is 170 cm high and 120 cm wide. Posters can be on the board from the start (Tuesday morning) till the end (Friday 13:00) of the symposium. After Friday 13:00, all posters leaving on the board will be shredded.
Oral Presentations:
Please bring your own computer for presentation. If it is impossible to bring it, please consult to the EA-AMS 8 organizing committee in advance.
Keynote lectures: 35 min + 5 min for Q&A (40 min in total).
Invited and other oral presentations: 15 min + 5 min for Q&A (20 min in total).
Proceedings:
All presenters have an opportunity to publish short paper (2-4 pages, written in English or Japanese) in the Proceedings of the 22nd Japanese symposium on Accelerator Mass Spectrometry (JAMS-22). We are planning to publish the Proceedings by April, 2020. We welcome submission of proofread manuscript from all the participants, using a web online system (https://www.nendai.nagoya-u.ac.jp/eaams8/proceedings.html) by February 28, 2020.
PDF .
Page Top
Agenda & Abstracts
PDF .
Page Top